Gosund Smart Plug WON The Red Dot Design Award
Aug 04, 2021 von gosund
Gosund Smart Plug WON The Red Dot Design Award
Relying on the human-oriented design concept, convenient intelligent control functions and quality control for excellence, Gosund smart plug SP111 for EU standard and WP5 for
US standard win the Red Dot Award in the category
"Interior Design Elements" and "Smart Products" prizes.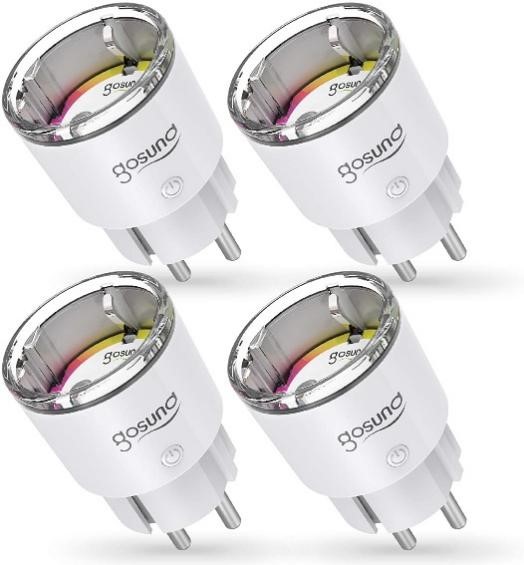 Gosund Smart Plug SP111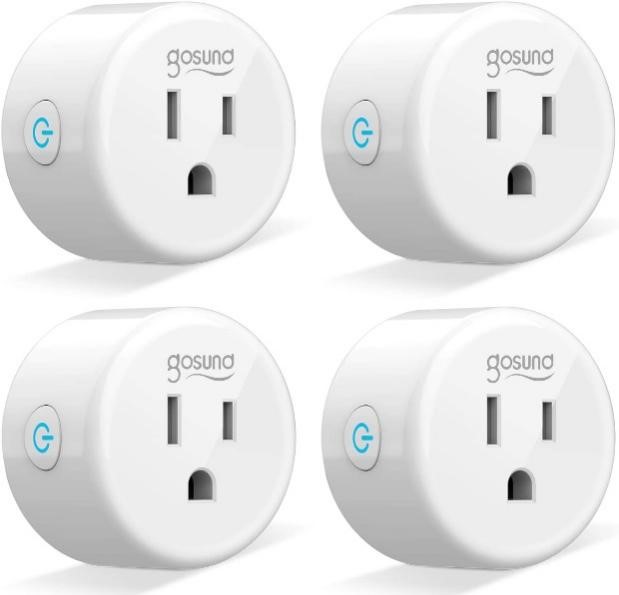 Gosund Smart Plug WP5
As one of the major design awards, the German Red Dot Award has more than 60 years history and is one of the most influential industrial design awards in the world. The extremely rigorous and professional selection criteria have made the Red Dot Award become the global standard. Gosund won 4 Red Dot Product Design Awards in 2020 with strong strength in industrial design and intelligent product development.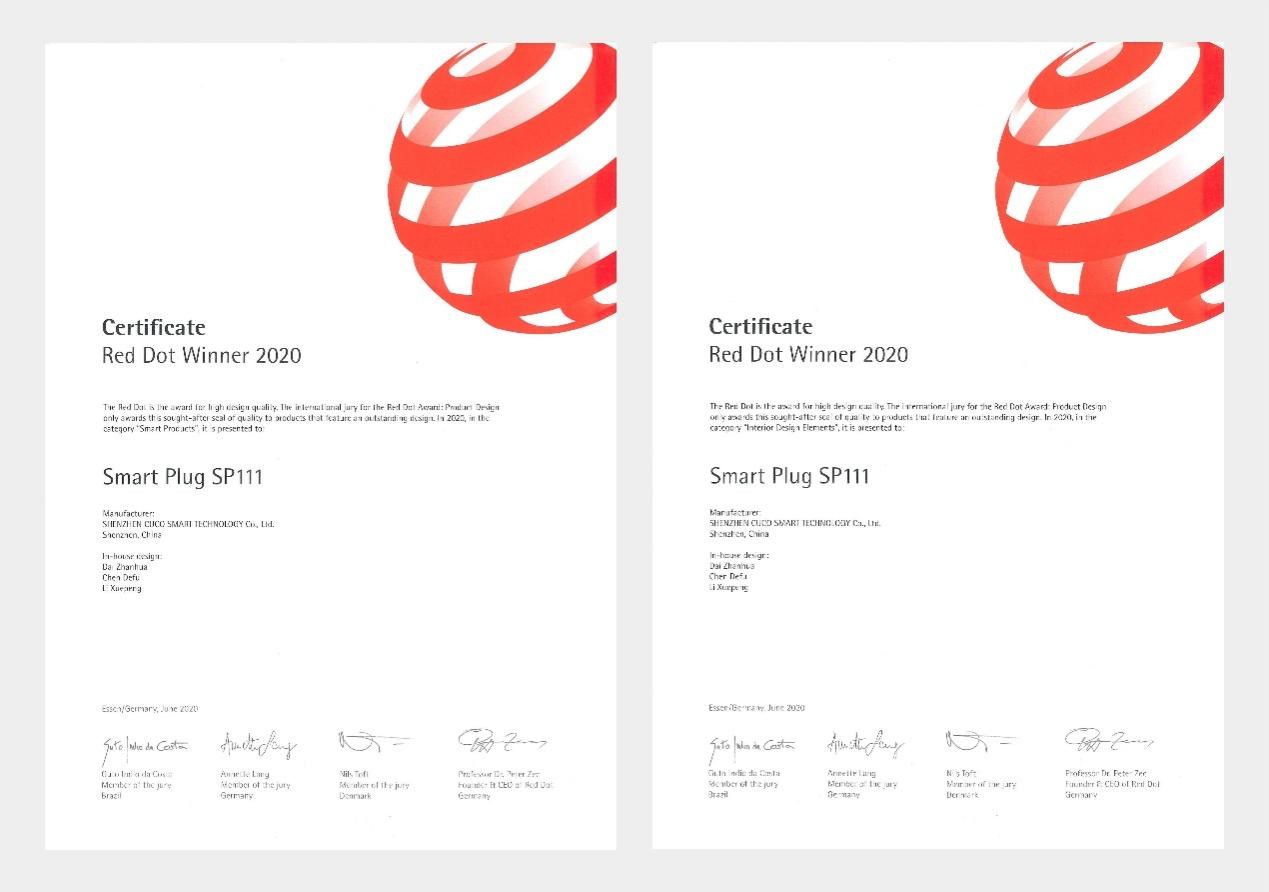 Gosund Smart Plug SP111 Won 2 Red Dot Product Design Awards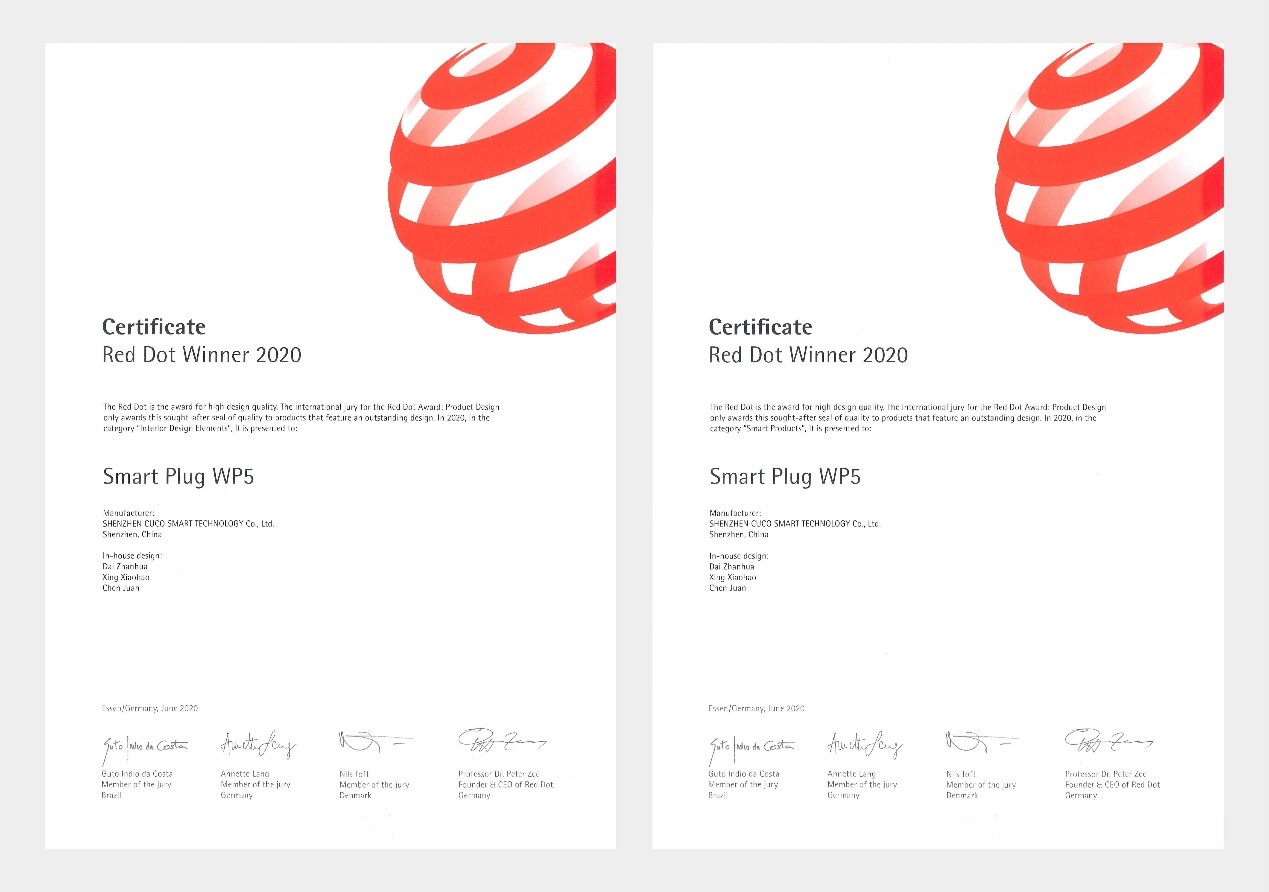 Gosund Smart Plug WP5 Won 2 Red Dot Product Design Awards
Gosund Smart Plug SP111 is the Smallest EU Standard Smart Plug in the world.
Because of the embedded communication modules and chips, smart plug are larger than traditional plug normally. How to balance size and function become the design's challenge in the industry.
Gosund faced out the difficulty and optimized the internal structure reasonably. Adopted the world's leading packaging technology and finally controlled the product size within the ideal range. The SP111 and WP5 smart plugs are small and exquisite in appearance. The size of SP111 is only 44mm*50mm*69.5mm, making it the smallest European smart plug in the world.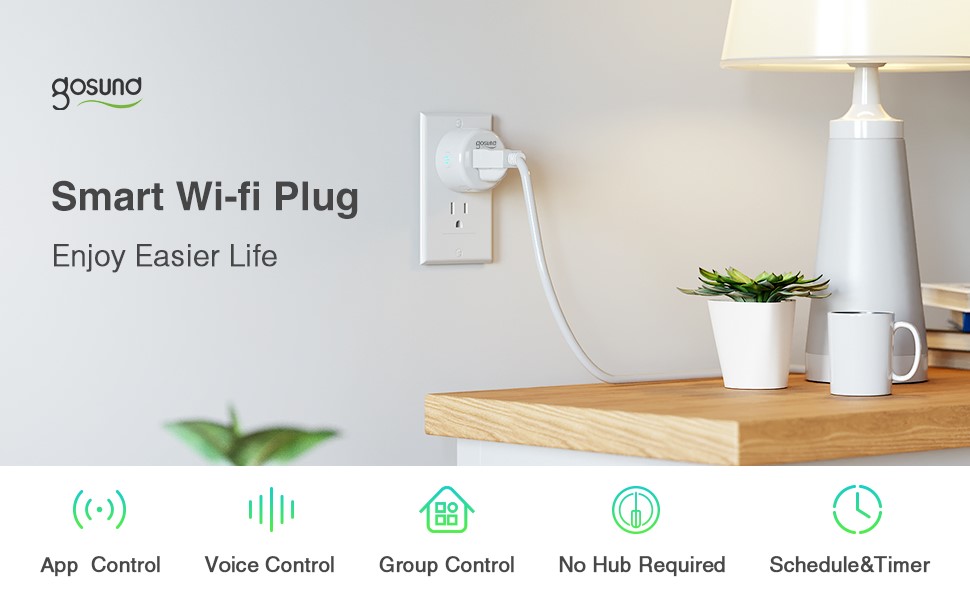 To achieve the ultimate size, Gosund is based on the consideration of user experience. First of all, the small-sized smart plug has a better look and feel, and the overall body is more refined. When placed at home, it is like a work of art. When it is used on the power strip, it will not take up too much space and multiple plugs can also be used at the same time, which make the users more relaxed.
As an electrical product, the safety performance of smart plug has attracted much attention from users. SP111 and WP5 smart plugs are made of V0 fireproof material. It has 750℃ high temperature flame retardant, and with overcurrent & overload protection function, which can effectively guarantee the safety of household electricity.
In the design circle, although some entries have a great sense of design, they are not suitable for daily use by users. Gosund's participation in the 2020 Red Dot Awards did not design for the sake of design, but fully considered the balance between product design aesthetics and practicality.
At present, both SP111 and WP5 smart plugs have been mass-produced, and sell on Amazon. They become chooses for a lot of users. Gosund's excellent product design is not only close to your life, but also reach the market require.
Simplified functions make your smart life better
In functional design, Gosund smart plug has a best attitude and fully considers the using scene.
The functions of SP111 and WP5 smart plugs are quite simplified. They have both voice and APP control functions, which can be used for coffee machines, fans, desk lamps and other electrical appliances. They let the traditional home appliances more easily to realize intelligent control.
By connecting to home Wi-Fi, SP111 and WP5 smart plugs can conveniently control the power switch through APP, breaking through the limitations of time and space. With the help of Amazon Alexa or Google Assistant voice platform, users can enjoy the voice service of "every request". These two core functions can help users solve many troubles encountered in life, such as forgetting to turn off the lights, sitting on the sofa inconvenient to turn on a remote fan, and so on.
The cost of European electricity is generally expensive and there are more and more household appliances. When receiving an electricity bill that exceeds expectations, lots of users have no idea why the prise is high. To solve this problem, Gosund SP111 smart plug uses a dedicated energy measurement chip for the smart home industry, which can help users record real-time electricity consumption and achieve efficient management of household electricity consumption.
The comment of the Red Dot Award jury to SP111 is: Gosund SP111 Smart Plug is a simple solution to integrate common devices into the smart home environment. With its elegant, compact appearance and intelligent functions, the plug helps families achieve energy saving.
Keep improving, build a stronger product strength
As a fast-growing smart home brand, Gosund always prioritizes independent research and development and product design. At present, Gosund has independently developed more than 40 smart home products, covering smart plugs, smart switches, smart bulbs, smart light strips, smart security cameras and so on.
Gosund invests a large amount of research and development expenses every year to introduce top talents in the field of Internet of Things and establish safety regulations and reliability laboratories. Continuously improve the independent research and development capabilities of the team.
In the product design, Gosund firmly grasps the market demand and considers the appearance, buttons, arc angles and other details of each product from the user point of view. SP111 and WP5 smart plugs are two typical cases. Gosund has always maintained the craftsman spirit of excellence.
In order to make the best quality smart products, Gosund has smart home manufacturing base. At present, Gosund use many intelligent machines and equipment such as fully automated SMT placement system and fully automated AI plug-in system. A a strict quality management system is established to cover all aspects of raw material procurement, product assembly and inspection.
In the future, Gosund will also make persistent efforts to continuously optimize product design and create more powerful products, also bring more high-quality smart home products to users around the world.
Telephone:1-844-394-5218 (US available) Business Hours: Monday - Friday (Holidays observed). 9 am to 5 pm PST.
City: Shenzhen
Country: China